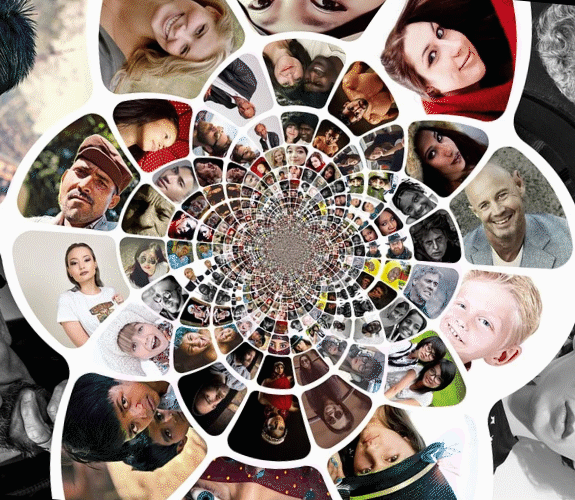 FEEL OVERWHELMED BY ALL
YOUR PERSONAL MEDIA?
How to consolidate your photos and videos across devices & services?
How to organize 1000s of photos across 100s of events?
How to share event albums consistently with the same groups of people?
How to capture stories and discussions about events and media?
Imagine the ways family & friend
groups could really celebrate special moments!
Family & friends share media/stories to celebrate birthday/graduation/wedding
Youth Soccer team shares media and stories for games and tournaments
Birthday - Family & friends share stories and letters to celebrate
Core Family sharing events
Neighborhood families share experiences growing up together
Youth Soccer team - capture media and stories for games and tournaments
Extended family sharing family history / genealogy
Class Reunion - Share media and memories of the good ol' days and life since graduation
IMAGINE IF YOU COULD CONSOLIDATE INTO ONE PLACE?!
Import metadata about your media with links to where the originals are still hosted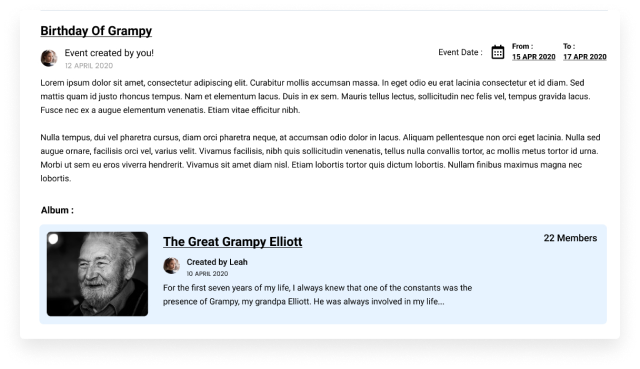 Automatically
organize into events
Based on pattern matching of dates & locations With tagged media, individuals & places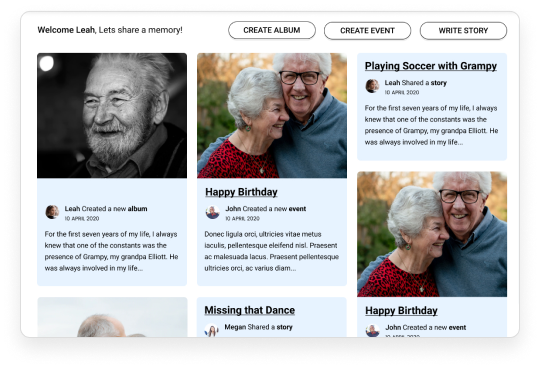 Share stories about events,
individuals, etc.
To preserve and relive the essence of important moments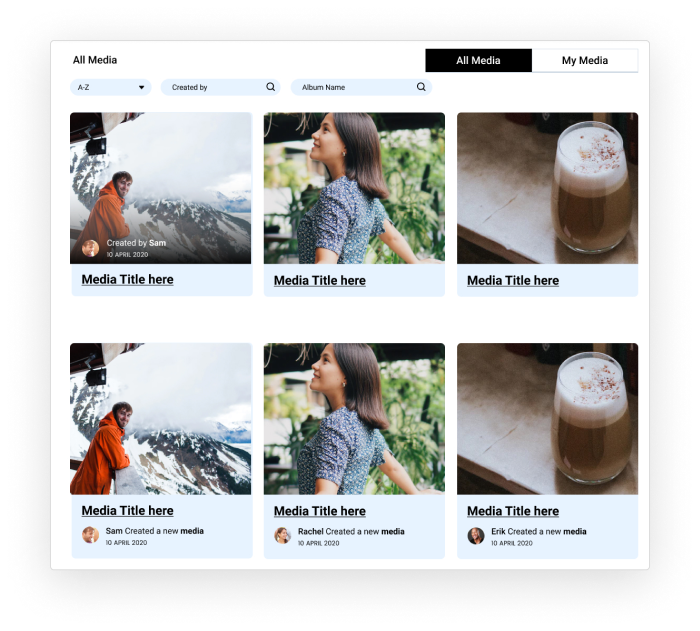 Browse and watch media
By Event Date
By Event Type
By Individual
By Place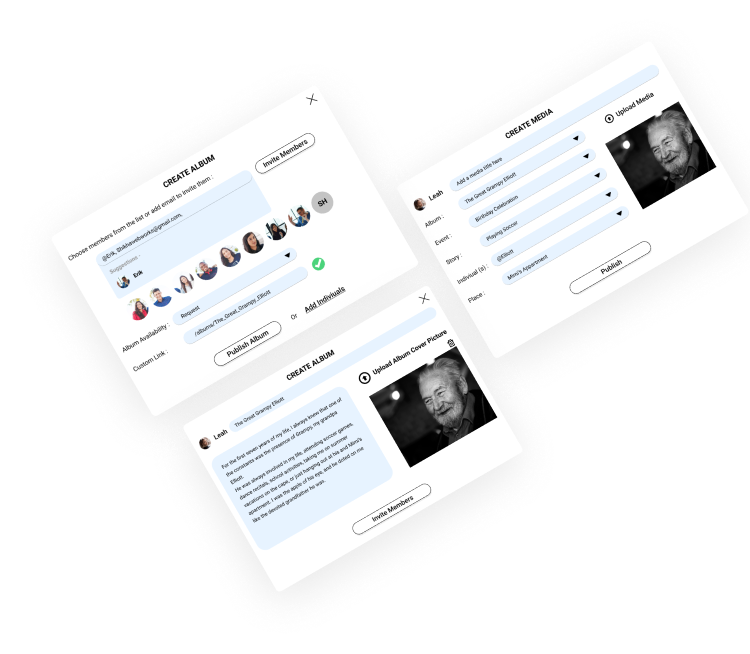 Share securely with different friend/family groups, each with its own members
Core-family group
Neighbourhood group
Soccer team group
18th Birthday group
School club
Office team
College graduation class